Conference
14-19/4/2024
Vienna, Austria

Annual assembly of European Geophysical Union
Conference
13-16/05/2024
Rennes, France

Conference
17-21/06/2024
Hangzhou, China

Quadrenial symposium of Internation Radiation Society
Conference
23-28/6/2024
Landshut,Germany

Annual Lidar community conference
Conference
7-12/7/2024
Athens, Greece
Conference
2-6/9/2024
Barcelona, Spain

European Meteorological Society, Annual Meeting
Conference
18-19/09/2023
Athens, Greece
HARMONIA WP1 and WP2 meeting, WP3 Workshop
A meeting held in Athens , to organise working groups 1 and 2 of HARMONIA
Conference
13-15/09/2023
Cluj-Napoca, Romania
European Lidar Conference
European Lidar Conference
Workshop
12-17/06/2023
Granada,Spain
AGORA Aerosol Training Course
The training course is intended mainly for researchers and technicians from the atmospheric field. Trainees must have previous knowledge on aerosol sciences, at least in one of the aerosol measurement techniques. They could be advanced masters students, doctoral students, early-career scientists, or technicians.
Workshop
22-26/05/2023
Lille, FR
GRASP Summer School and Workshop
The workshop aims to provide a framework for revision of advancements and perspectives in aerosol, clouds and Earth's surface observations, retrievals and modeling for climate and environmental studies.
It will focus on space- and ground-based remote sensing, aerosol circulation modeling, in situ observations and measurement synergy approaches.
Meeting
9-10/05/2023
Davos, CH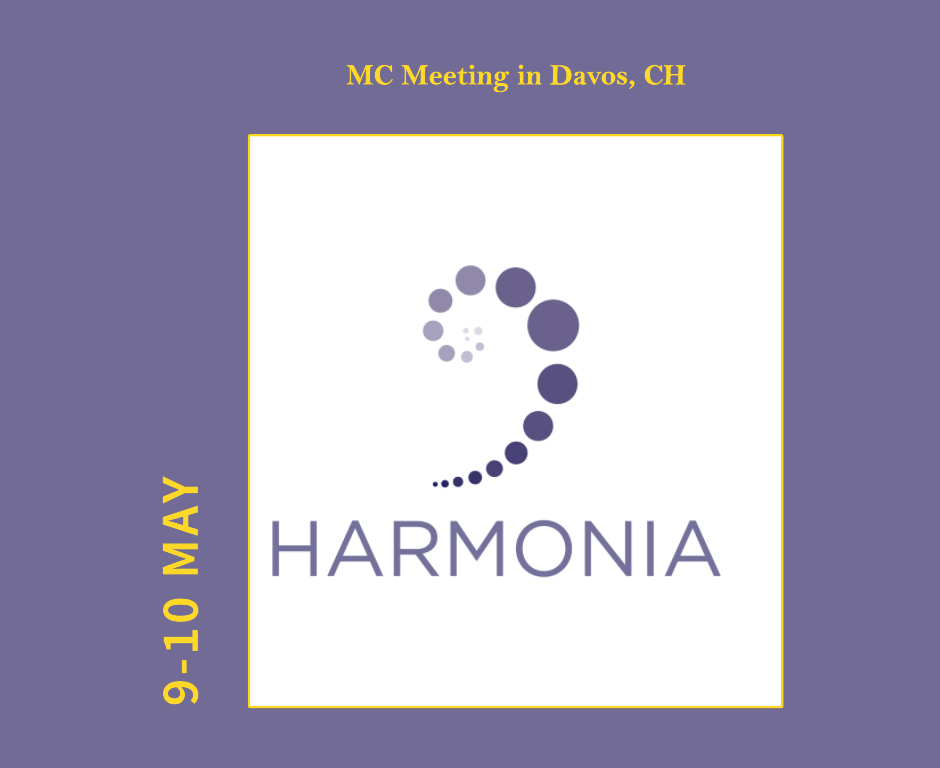 Meeting of Managing Committee of HARMONIA cost action to plan and decide the next period
Workshop
31/03/2023
Online
EO4GEO Workshop on Aerosol monitoring and effects on climate / air quality
A training workshop on aerosol observations and effects including:
· Measurement basic principles and global aerosol networks and global aerosol databases
· Measurement sensors and standards
· Aerosol effects and applications
for students, MSc and PhD candidates and early post doctoral researchers with interest on aerosol observations, technologies, impacts and application
Webinar
22 /03/2023
Online
Why the Complex Refractive Indices of Mineral Dust Matter